John the Archer – Outreach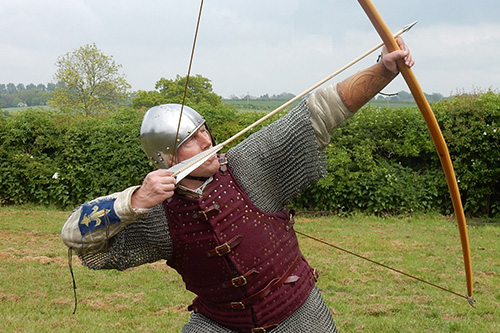 A costumed archer explains the make-up of medieval bows and arrows, the different arrowheads used, and the role of the archer on the battlefield and on the hunting ground. Discover how often archers had to train, how effective the bodkin arrow was against armour and where an archer kept his spare bow string, handle a bow and arrow and imagine you're an archer on the battlefield.
Suitable for KS 1-5
This is a 45 min session. To book the facilitator for the morning the cost is £85 and to book the facilitator for the whole day the cost is £180 (all prices include travel costs).
Please Download  the PDF for further information about this education session.